Today M2 graduated from the 8th grade at the local middle school. It was a big deal for her and the fact she wanted to be in the reverse parade to celebrate caught me off guard but I was happy to oblige. M2 is sensitive to noise so the honking and yelling I worried might get to her, but she was great.
M2 and her BFF decorated my car using liquid chalk markers, it comes off with water no worries. They had a blast and my car was super colorful when they were done. Yes there are misspellings but I don't give a damn, my kid did it AND I am happy to show it off.
I wanted to cry with pride as I drove through the teachers that mostly don't know my kiddo. The special ed folks yelled her name and she beamed with pride so it was wonderful. It was also sad for me as we have to say goodbye to an awesome teacher. I ordered her a special going away present and thank you for all she does.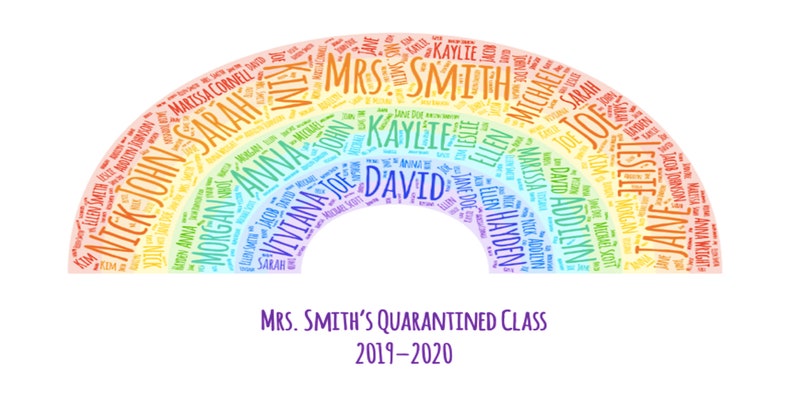 I got it on Etsy from the creator mamamorrgg. No the names above are not our actual order but of course our gift had all that and we were super excited to give it to her. She LOVED it and I was so glad, she is a super teacher and there are not enough accolades to cover all she has done for M2 and myself. Yes the seller was fantastic and I would HIGHLY recommend her to anyone.
We got home to find M1 and boytoy here to eat dinner with us. The whole time she was here all M1 did was try to take the attention. She spoke loudly and talked repeatedly about the 1 field day she had to miss because of M2's preschool graduation. OMG I wanted to lash out but it was M2's day so I kept my mouth shut. As soon as the meal was done, boytoy actually helped with the dishes, which I did appreciate and then they left. Baby K looked at both parents and said "Bye" when they said they were going to leave.
I think the real reason they were here was because something happened today when they watched her for a few hours. They asked to keep her longer than the initial 8:30 to 10:30 I had requested but then suddenly at 11:15 I had to pick her up. They then checked in around 3 to see if "she was all right" and I said yes and asked why. I was told "just wondering". OK something must have happened and that is what drove the night time visit. I did check her from head to toe and did not see any marks or bruises. I am spooked to the high heavens though as I am not sure of events and of course you can't get the truth from anyone.
So anyway, I am proud of my youngest kiddo. I am hoping high school is better for her but am worried about her behavior and her own anxiety. We go on vacation at the end of the week and can't wait to go. Hopefully it goes up hill from here.